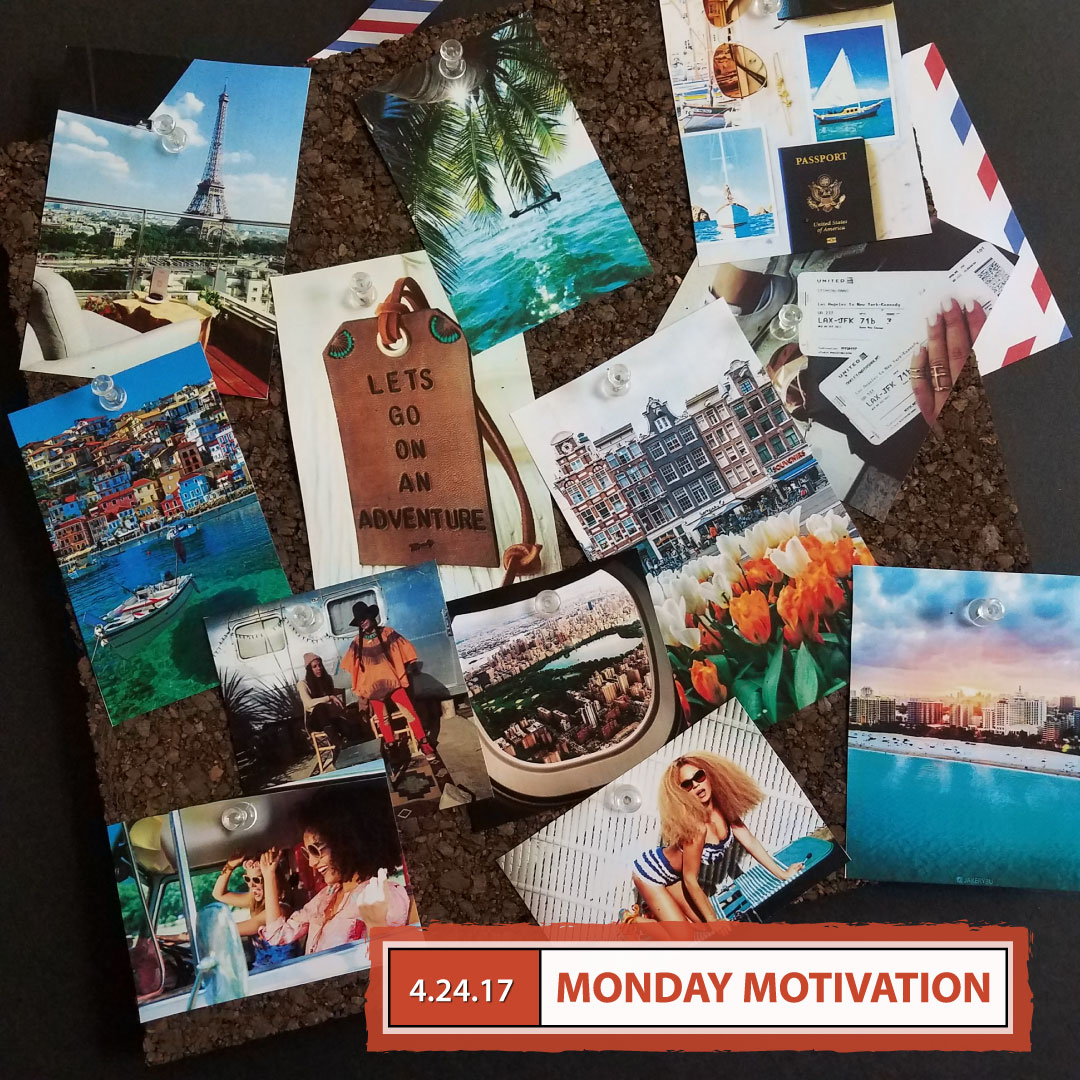 It's Monday!
I can't believe that it's already the last week of April. Every year at this time (like clock work) my wanderlust kicks into high gear. I love traveling, experiencing new cultures and learning new languages. As a creative professional there is nothing more inspiring than having the opportunity to see things from a new perspective; travel provides the ideal opportunity to do precisely that.
"ONCE A YEAR, GO SOME PLACE YOU'VE NEVER BEEN BEFORE"
– Dalai Lama
"Travel" doesn't have to involve passports and exotic locations, or even an overnight bag and a road trip for that matter. Sometimes that type of travel just isn't feasible. Fortunately, simply switching your routine can jump start your creativity and bring new perspective – no suitcase required. Going some place new can be as simple as walking your dog along a new route or going to a different coffee shop instead of your usual stomping grounds.
This week I am committed to working from someplace "new" at least two hours each day – I will provide an update on how it goes before next Monday. What's your plan for the week?
Monday Motivation is a quick mood board that I make to kick-start my work week. You can check out what "motivated" me in past weeks here.