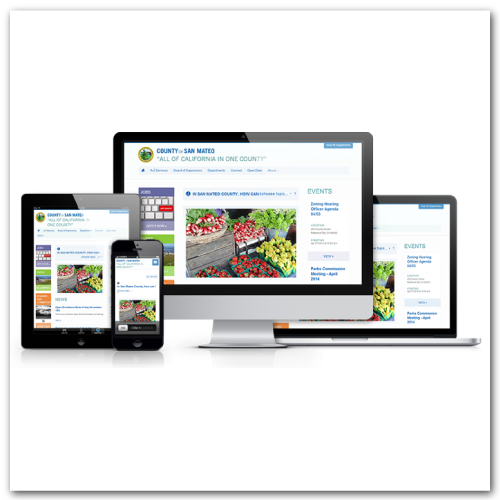 PROJECT: Web Design and graphic design (details below)

Web design tailored to showcase the unique identity of each department while presenting as an overall cohesive County brand. Collaborators: Information Services Department, Phase2 Technology
Digital style guide and web design for various County affiliated micro sites
Logo design for San Mateo County WiFi Project – a project aimed to provide the infrastructure for all San Mateo County residents to have equal access to online resources.
Logo design for the San Mateo County Employees 2014 Heart Walk T-shirt.