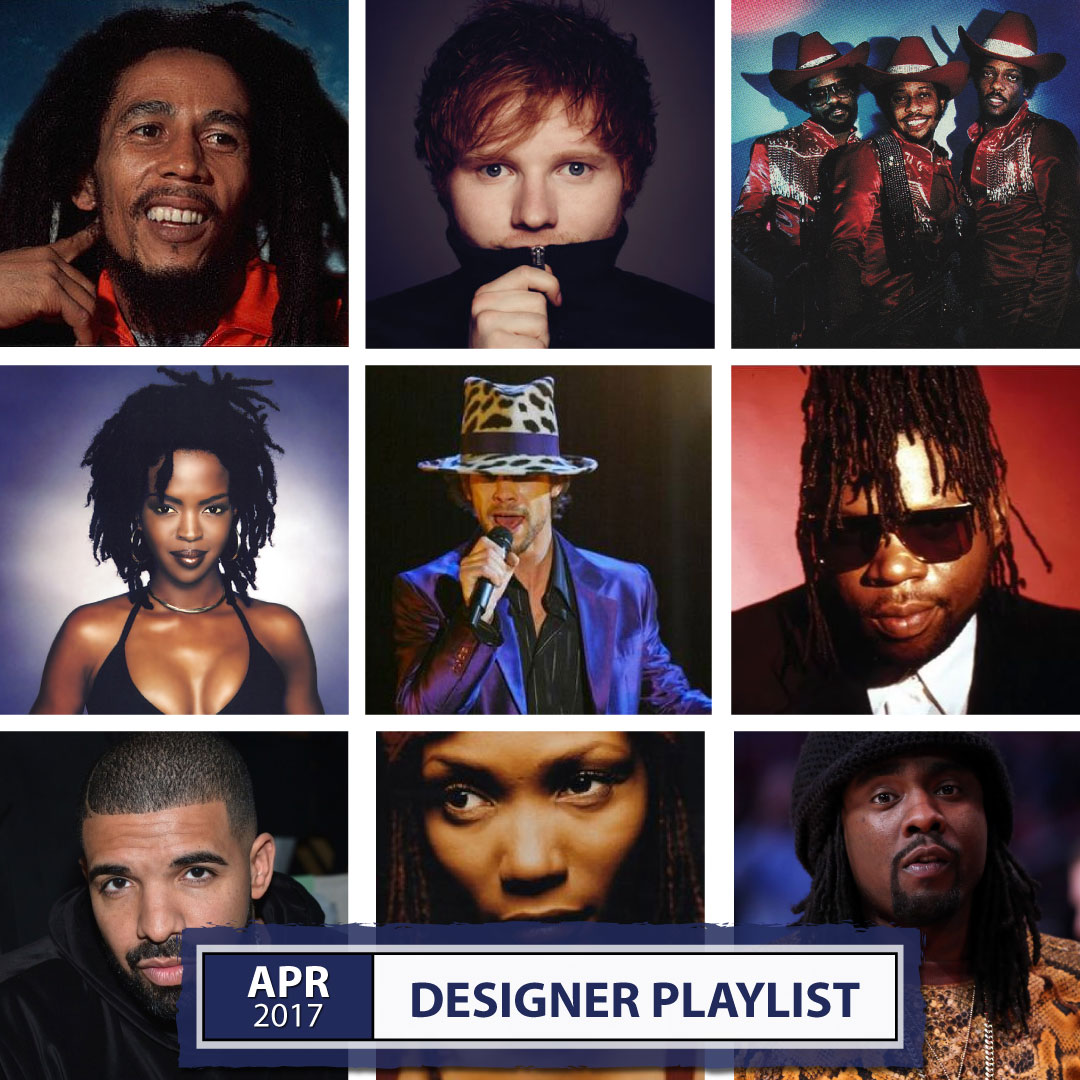 It kind of feels like April Fool's "Day" has lasted the entire month this year.
Despite all the mishaps and "WTH" moments, I've stayed focused and kept things moving forward. Sometimes all you can do is brush the dirt off your shoulders, laugh and get lost in some good music. Here are some of the songs that have been in heavy rotation in the design studio:
You Dropped A Bomb On Me (The Gap Band)
Love Hate Thing (Wale ft. Sam Dew)
Everything Is Everything (Lauryn Hill)
Don't  (Ed Sheeran)
Don't Worry About A Thing (Bob Marley)
Virtual Insanity (Jamiroquai)
Passionfruit (Drake)
Keep On Moving (Soul II Soul)
So Good (Davina)
What have you been listening to recently?
Find previous playlists here