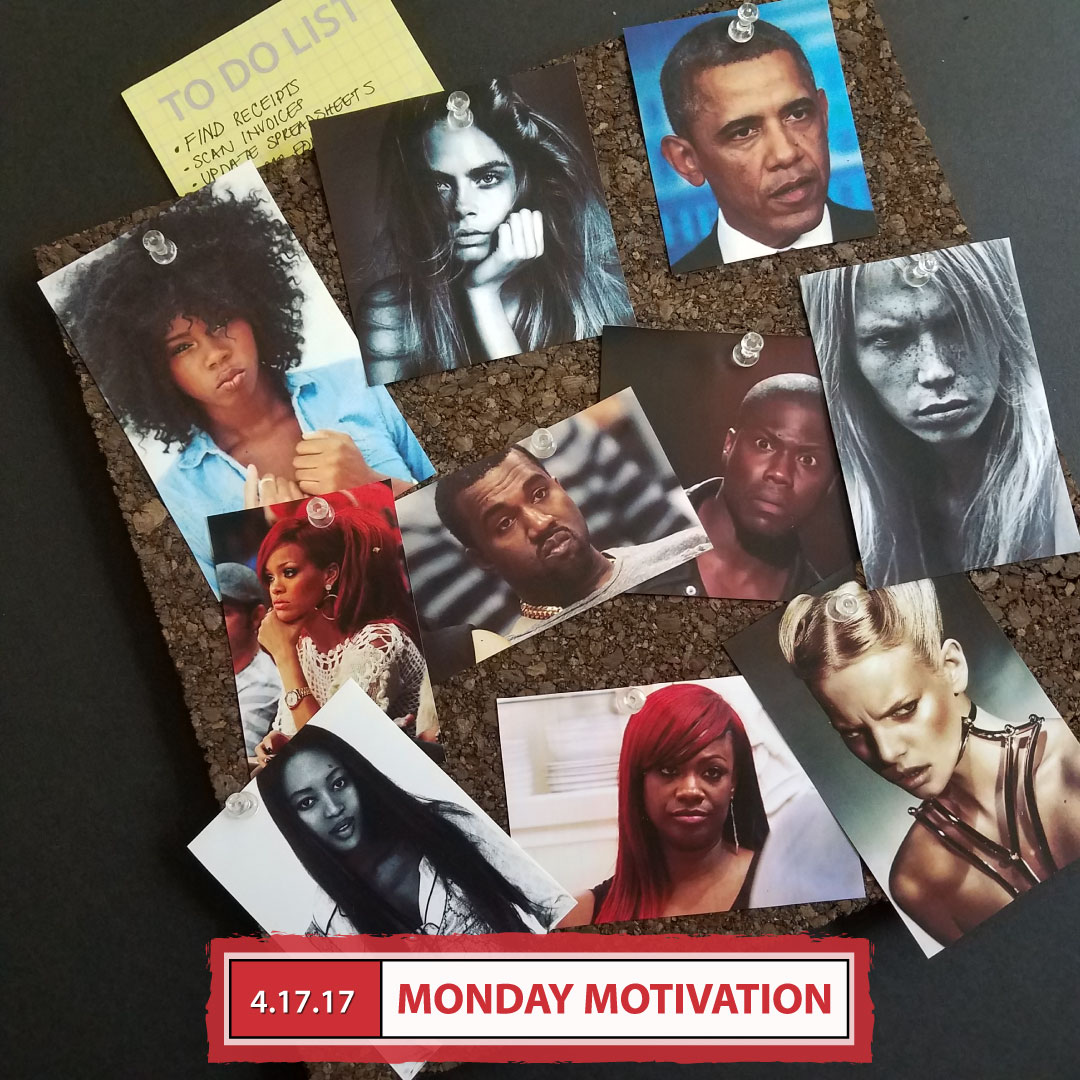 It's Monday!
Yesterday I saw The Statue of Liberty at Starbucks and today I saw Uncle Sam waiting at the bus stop. When you start seeing American symbols waving at you while holding signs pointing to accounting offices, it can only mean one thing. It's tax time.
Stressful times like tax time (and taxing times in general) are a true test of character that bring our true colors to light. This is definitely the case for me because I have one of those expressive faces that leaves little doubt about what I'm thinking. To be honest, I probably make all the expressions in the above mood board at least once a week. Lol!
"USE YOUR SMILE TO CHANGE THE WORLD,
DON'T LET THE WORLD CHANGE YOUR SMILE"
My taxes are already done, but I'm sure that this week something else will happen that makes me want to twist my face into a "wha-chu-tombout-Willis" expression. I won't promise to smiling 24/7, but this week I will commit to using a "polite poker face" when things get tricky. Check in with me next week to see how it goes.
What's your plan for the week?
Monday Motivation is a quick mood board that I make to kick-start my work week. You can check out what "motivated" me in past weeks here.