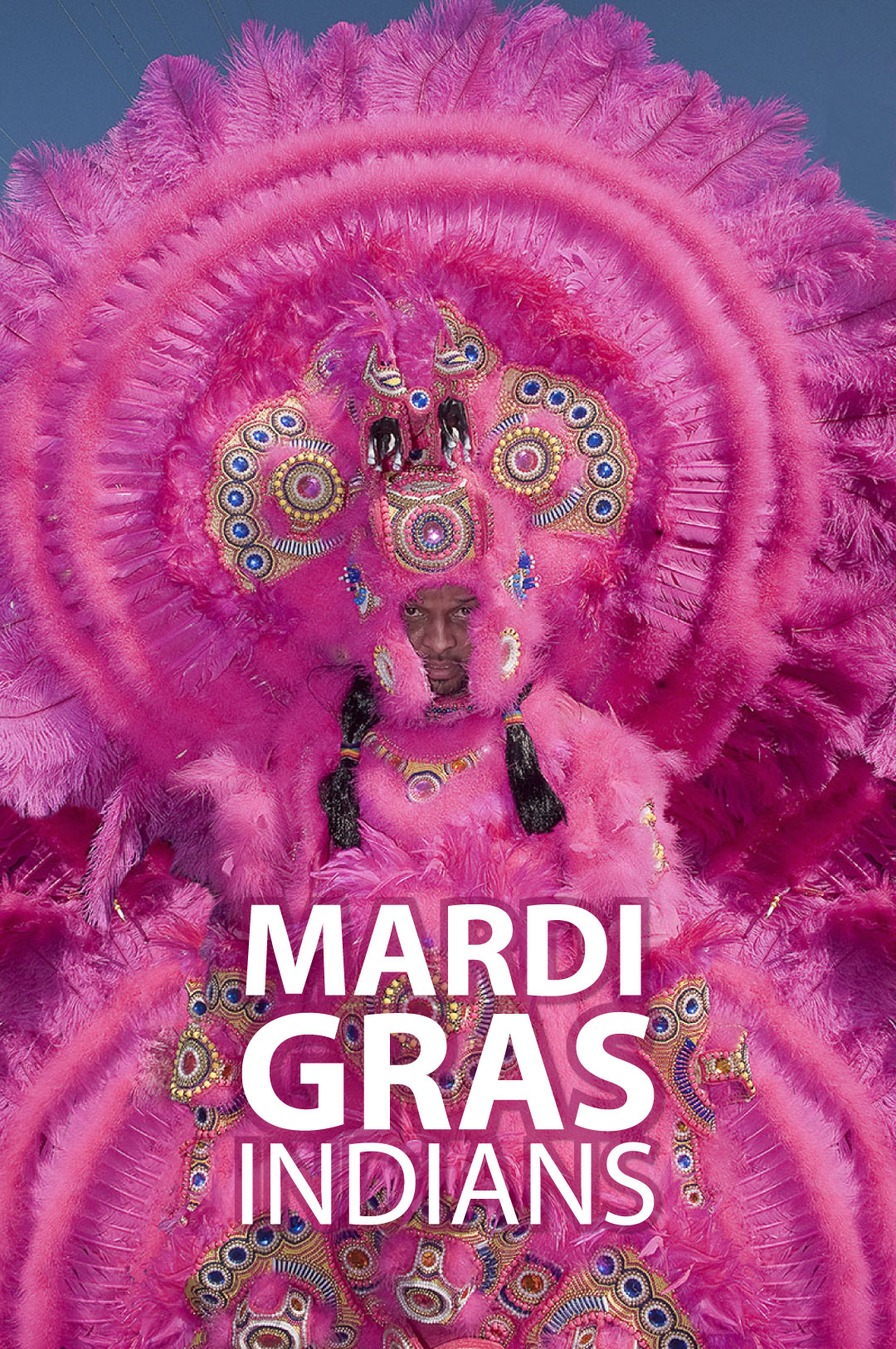 Laissez les bons temps rouler…it's Mardi Gras!
I've been to New Orleans once. It was a quick trip to zoom through all the tourist spots just to say I "did it". That experience made me want to go back, slow down and "do" New Orleans the right way. I am determined to get back there sometime soon.
Amongst the mysterious energy, delicious food and slow-as-molasses-drawls, a colorful poster caught my eye while I was in New Orleans. It was a poster with some of the most vibrant and beautifully intricate costumes I've ever seen and a caption that read "Mardi Gras Indians". I jotted down the information so that I could research it later…when I wasn't stuffing my face with beignets.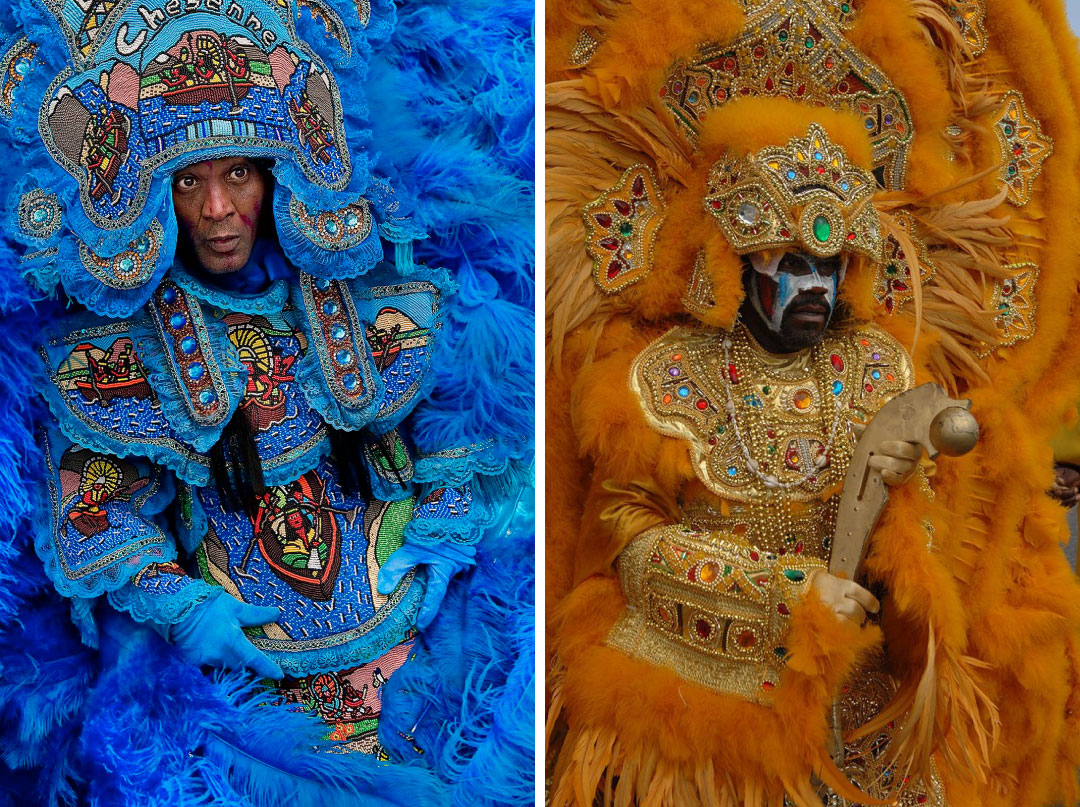 I later learned that the Mardi Gras (Black) Indians are carnival revelers who dress in suits influenced by Native American, West African and Caribbean culture. They have been parading in New Orleans since the mid-19th century. As are many things in New Orleans, the exact origins of the Mardi Gras Indians are shrouded in mysterious folklore.
During the 18th century Congo Square in New Orleans was a cultural hub where slaves preserved and celebrated traditional West African and Caribbean music & dance. Many of the slaves fled to the Louisiana bayous during the later part of that century. In the bayous they blended their culture with that of t the Native Americans who resided there. It is believed that this is how the various Mardi Gras Indian tribes were formed.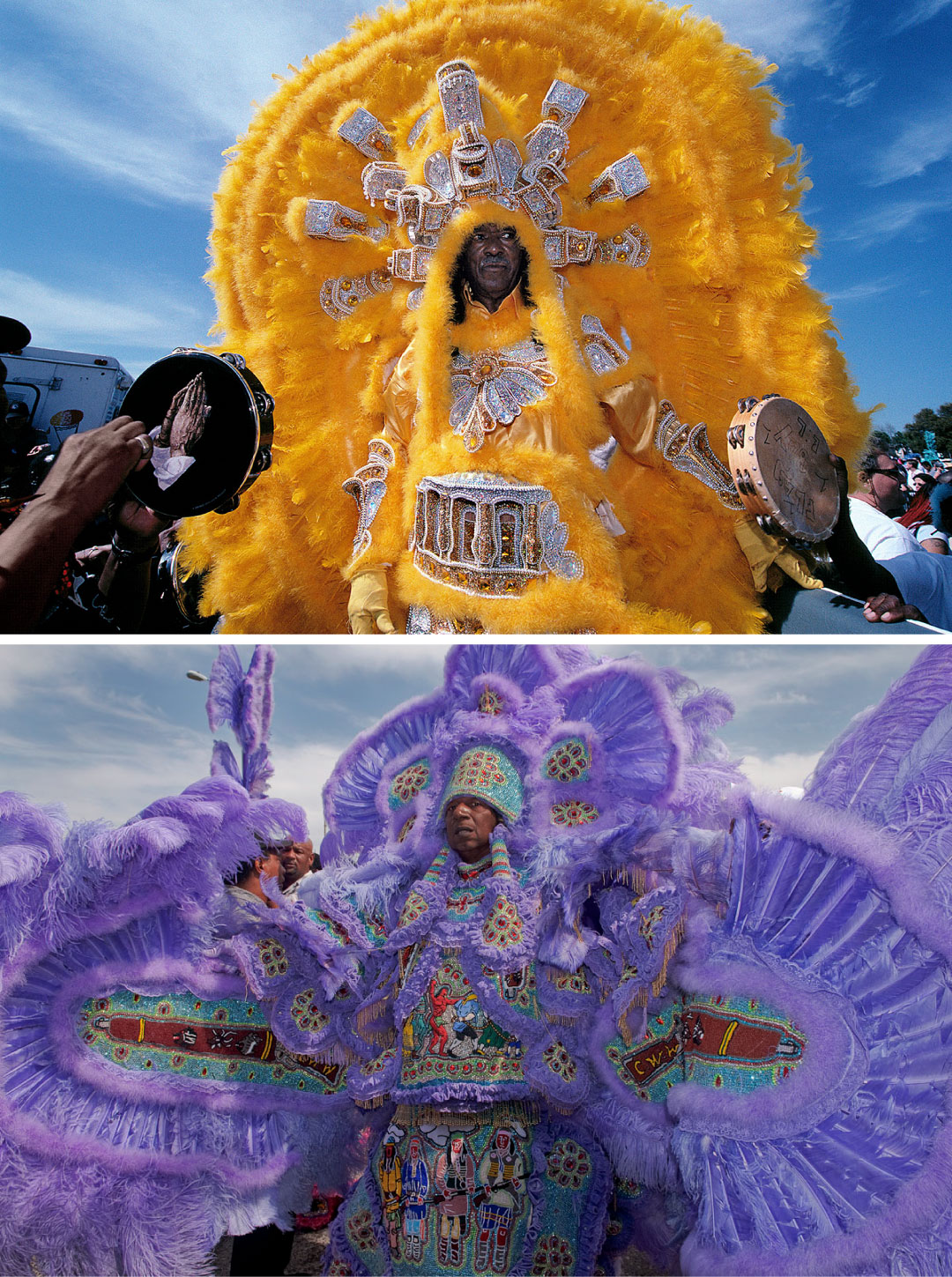 The legendary Mardi Gras Indian suits are known for their signature feathers, beads and sequins. The suits can weigh in excess of one hundred pounds and cost several thousand dollars to create. Each Mardi Gras Indian has a custom suit with elaborate bead work and symbolic patches, it usually takes between six and eight months to complete the delicate craftsmanship. Depending on which area of New Orleans the tribe originates, the Mardi Gras suits may have a more prominent Native American or African influence.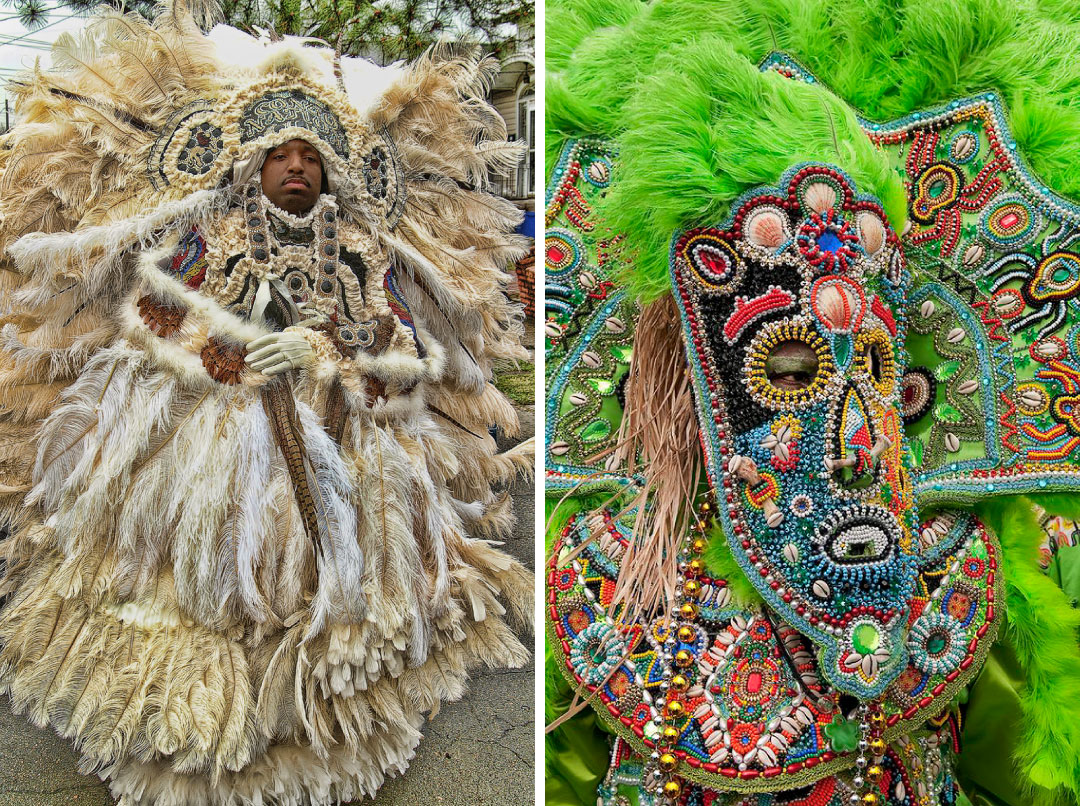 The amazing photographs used in this post were taken by Eric Waters. They are available for purchase on his website and a portion of the proceeds are donated to the Mardi Gras Indian tribes depicted in the photos.
Who else wants to go to New Orleans?
Photo source: Eric Waters Photography